Our BOB Cam (Baby On Board Cam) system (Baby On Board) protects children from the risk of accidental abandonment.
We at Delir Solutions have thought of a system that can detect the actual absence of the child inside the seat, by simply detecting a QR code.
Specifications
A special QR code is in fact applied at the back of the seat, in a position that can be detected by the system when not covered by the child, i.e. only when the child is not seating on the car seat.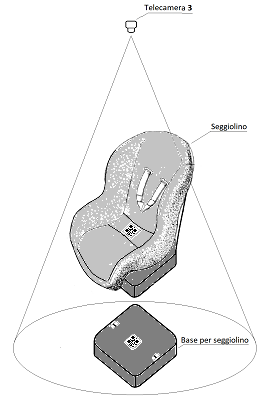 Reminder function
If the child is in the seat when the car stops, the code can not be detected, and the system will remind the driver the presence of the child through a visual and acoustic signal – the Reminder Function.
Alert function
Should the child remain in the car accidentally, despite the Reminder Function, afetr a certain time, for example 1 minute, the system will intervene by activating the Alert Function. This is designed to signal the possible presence of the child on board by alerting the driver through repeated text messages, calls and pre-recorded voice mails to designated numbers.
Alarm function
In the event that, despite the Alert function, the child should be still  left by mistake in the car, at the end of a certain pre-set time, for example 5 minutes, the system will attract the attention of passers-by, through the car's sound alarm .
Moreover, if the car is equipped with the Ecall system (Emergency Call) which is mandatory from 2019 for newly built cars, or another equivalent emergency system, rescuers will be called automatically with the car's GPS coordinates.